Palazzo San Gervasio Town Council Visits Toronto
TORONTO – From a personal and professional point of view, it is always a delight to receive and host visiting delegations composed primarily of Mayors and Councillors of civic administrations associated to and with their Diaspora resident in our province and beyond. For us, it is a window on the world of a living dynamic close to our heart, our mind and economic potential which regrettably we too often ignore. 
Our readers can imagine the speed with which Corriere Canadese said "sure!", when Donato Montesano offered to escort Mayor Luca Festino, Vice-Mayor Angela Maria Grieco and [a] former mayor Mario Romanelli to our headquarters. The "interview" turned into a dialogue, sometimes philosophical, more often practical and forward-looking. Corriere led with the obvious question: why the visit to Canada and…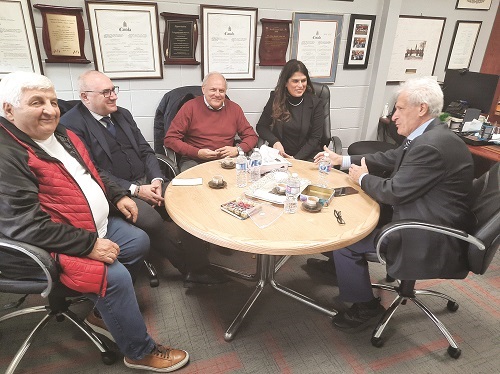 Mayor Festino: It is really all about brotherhood, friendship and regeneration of our greatest asset: migration. We have been a region of emigration from which so many of our people left to test their talents and find successes in far-flung places like Canada. Today, thanks to Italian government programs and International political developments in areas close by to Italy, Palazzo San Gervasio is fast becoming a centre for acceptance and integration for newer people whose origins may not even be Mediterranean, much less European.
Corriere Canadese: Should it be a surprise? The Town has been a built-up centre, a crossroads, since at least 100 years before the Christian era. What has changed?
Mayor Festino: Now, within the time period of the "generation of those who left", we are reliving their experience as "stranger people who arrive"- and what they went through away from home.
C.C. I suppose the successes of the Post War Palazzesi might serve as an inspiration and mentorship for that integration process but also for the concept of entrepreneurial discoveries on foreign soil.
Festino: In part. It might be ideal to have our emigres and or their families return to Palazzo San Gervasio, but I am not certain that that phenomenon can realistically be accomplished – if for no other reason than many, if not all of them, come from a culture of close-knit, self-supporting family groupings whose future is tied to the outcomes of sacrifices and investments made outside of Italy. We do not have a "critical mass" for economic risk-takers in our region that you in Canada enjoy.
C.C. Yet your town stands as a testament to cultural, political institutions that continue to shape Western societies with their icons. The castle which dominated and continues to dominate the countryside is but one example (in the pic below, from www.lavocedimaruggio.it).

Festino: Thank you. The contributions of the schools of art, archeology, history and political treatises are renowned and make us proud. We probably do not "sell" the cultural, artistic, architectural offerings of our town with the vigour our Diaspora and their children deserve.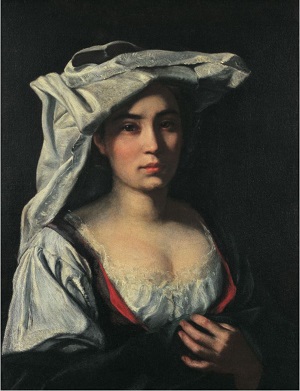 C.C. Perhaps the region short-changes its potential. Even in ancient Roman times it was famous for the quantity and quality of its agricultural production. Thanks to the unique geological formations in Basilicata, you still export those products and their qualities the world over. Your technological innovations have made that possible.
Festino: We would like to have Palazzesi nel Mondo associate themselves more with that analysis. We need to constantly renew the history which we have developed through the millennia. Necessity has compelled us to adapt to adversity, create the circumstances for overcoming challenges and to build societies where technology, production and culture in harmony produce virtuous circles of growth. Those "emigres" still have much to contribute to that cycle. Our hope is that our contact goes beyond nostalgia and tends to partnerships of all types. The new "arrivals" sense it; I think "sons and daughters" of Palazzo San Gervasio want to be an active part of that process.
The delegation was received yesterday at Vaughan City Hall by Mayor Del Duca (in the pic above). Tomorrow it will be hosted by the Palazzo San Gervasio Community at the Basilicata Cultural Society.