Yonge Street massacre, Alek Minassian guilty of all 26 charge:
10 counts for voluntary homicide, 16 for attempted murder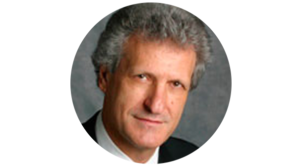 [GTranslate]TORONTO – Guilty of 10 counts of voluntary manslaughter and 16 counts of attempted murder. This trial ended with the verdict of Alek Minassian responsible for the Yonge street attack in 2018 when he hit passers-by on Toronto's busiest street in a van.
In the ruling, which was broadcast on YouTube due to the Covid-19 pandemic, Ontario Superior Court Judge Anne Molloy said the accused had a "functioning and rational brain" and that he spent a considerable amount of time planning the attack and weighing the consequences. No justification, therefore, for his action. "He desperately wanted to achieve fame and notoriety – said Molloy – he believed that the negative attention to his actions would be better than living in the darkness'".
Minassian admitted driving a rented van on sidewalks along a busy stretch of Yonge Street in North York on the afternoon of April 23, 2018, deliberately hitting pedestrians he encountered in his path. The attack resulted in the death of Ji Hun Kim, 22, So He Chung, 22, Anne Marie D'Amico, 30, Andrea Bradden, 33, Beutis Renuka, 55, Amarasingha, Chul "Eddie" Min Kang, 45, Geraldine Brady, 83, Munir Abdo Habib Najjar, 85, and Mary Elizabeth Forsyth, 94. Many of the people who survived the attack suffered very serious injuries.
During the six-week trial, the 28-year-old's attorneys argued that Minassian is not criminally liable (NCR) for his actions due to his diagnosis of Autism Spectrum Disorder (ASD). According to the Criminal Code, a person is deemed NCR if he suffers from a mental disorder that made him "unable to appreciate the nature and quality of the act or to know that it was wrong". "He lacked the ability to rationally assess what he was doing – said Molloy who never called the defendant by name but referred to him as Mr. Doe – I find that the defence failed to prove this in his favour."
Defence psychiatrists testified that Minassian lacked empathy, failed to understand the true impact of his actions, and showed no remorse. They said he had become obsessed with school shootings and Elliot Rodger's manifesto, which killed six people and injured many others in a spree of stabbings and shootings in Isla Vista, California, in 2014. "It doesn't matter that he showed no remorse or empathy with the victims – said Molloy – the lack of empathy … even the inability to feel empathy does not constitute a defence within the meaning of Section 16 of the Criminal Code"."