Italian National Day Celebrations in Toronto
TORONTO – You couldn't get more Italian than this. The Italian National Day organized by the Consulate General of Italy in Toronto – on the occasion of the 77th anniversary of the birth of the Republic and the 75th anniversary of its Constitution – was under the banner of the most genuine Italian spirit, thanks to the masterful direction of General Consul Luca Zelioli who has been able to recreate, at the Liberty Grand at the Exhibition Place, a perfect "Italian" atmosphere, thanks to a skilful mix of art, music, culture, hospitality and, of course, excellent cuisine.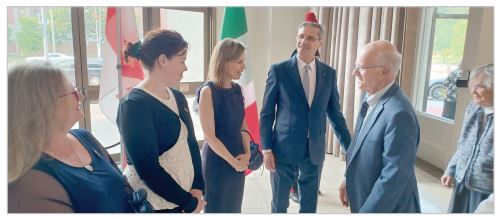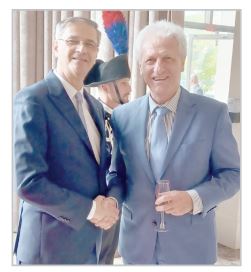 On Wednesday evening, starting at 18.30, the General Consul Luca Zelioli and his wife Laura Pagnotta, the Consul Giulia Romani and the director of the Italian Cultural Institute, Veronica Manson, welcomed the numerous guests at the entrance of the Governor's Room: personalities from politics and culture, the members of Comites in full force, entrepreneurs and exponents of the large and varied Italian community in Toronto, which on this occasion came together in a way that hadn't happened for years.
Then, the evening officially began with the live performance of the Hymns (Italian, Canadian and European) by the Dior Quartet (in the video above, the final part of the "Mameli Hymn"), a string quartet who then entertained the audience for the entire evening. In his opening speech, General Consul Zelioli briefly retraced the events that led to the birth of the Republic, also recalling the fundamental role played by Italians in Canada for the development and growth of the country. Finally, the delivery of the honor of "Commendatore al Merito" that the President of the Italian Republic, Sergio Mattarella, conferred on Francesca Valente, cultural mediator and brilliant curator of international exhibitions.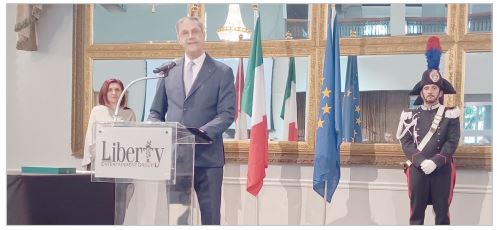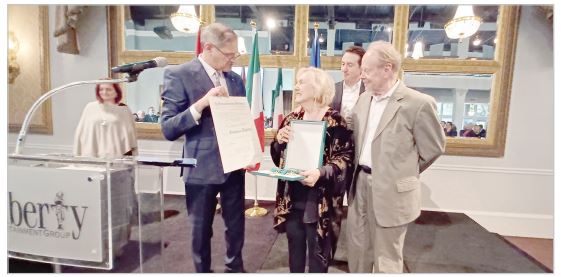 There was also time allocated for a brief greeting from the premier of Ontario, Doug Ford, who spoke on video, and from the Italian senator Francesca La Marca, in person, before the start of the great celebration of Italian spirit, with the inauguration of the exhibition "The Perugino, the Best Master in Italy" on the second floor of the Governor's Room, the music of the Dior Quartet and Italian delicious dishes prepared live and served to guests by some of the most important Italian and Italian-Canadian catering and food production companies and by the best chefs and GTA restaurants. The quality of the dishes served was extremely high, reconfirming Italy's primacy (also) in the art of cooking.
"The evening – the Consulate explains – was organized "Italian-style" with the aim of presenting the great and powerful diversity and richness of contemporary Italy". Goal achieved, with honors.
In the pics above: the room of the exhibition before the opening, the Dior Quartet and sopme of the and some of the protagonists of the gastronomic event dedicated to Italian cuisine (photos and videos by Marzio Pelù)